Hands free for flexible working
Our innovative clip design lets you clip the cap onto the edge of most beakers and flasks.
This means you can work totally hands free, making tasks like measuring multiple samples at once quick and simple to perform.
The clip also holds the cap securely on its storage stand, making sure your electrode is always stored in the right conditions.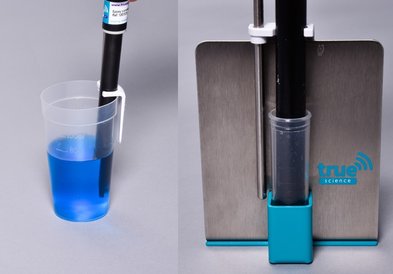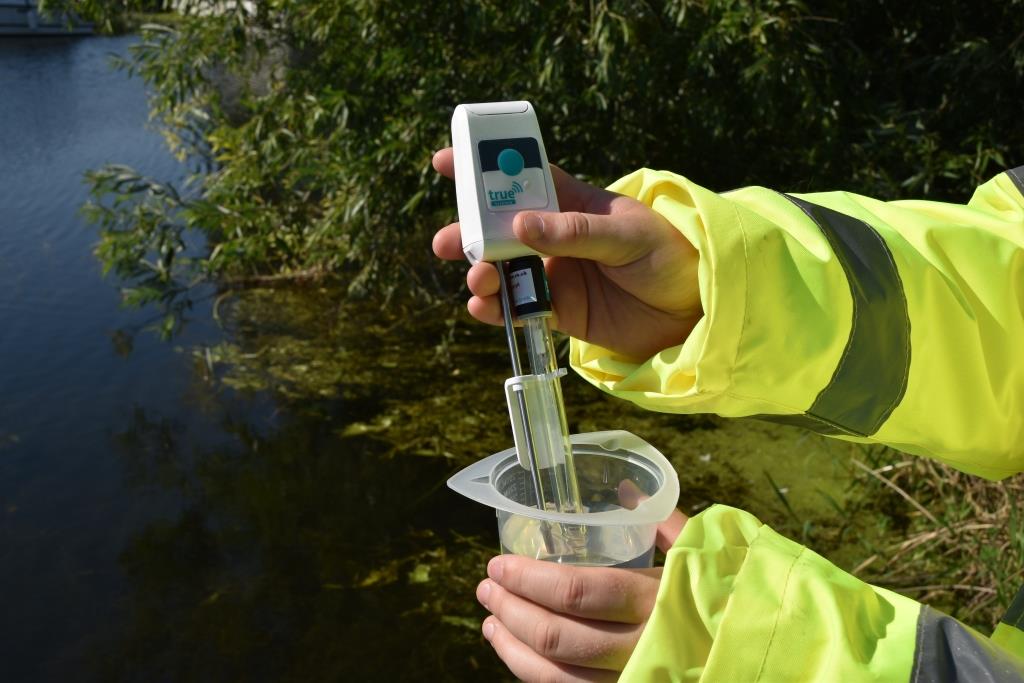 We know not all testing is done in the lab.
If you're measuring samples in the field, whether it's environmental testing or around a manufacturing plant, having flexibility is important. The wireless cap allows you complete flexibility to reach any sample.
Stretching to one hard to reach point? Just set the simple count down timer on the tablet to record a reading after a few seconds, giving you time to get the electrode into the sample, however difficult it is to get to.