Choose any electrode to suit your sample
Your samples are unique, so your electrode should be too.
Whether you're testing soil, drinking water, fruit and vegetables or cleaning products it's important to choose an electrode that's right for the job. Using the right electrode ensures your results are accurate and your electrode life is the best it can be.
As TRUEscience has a standard S7 connector, you can select any electrode with this connection. That means you can choose from our own range, but also choose from other manufacturers so you can always pick the option best suited for you.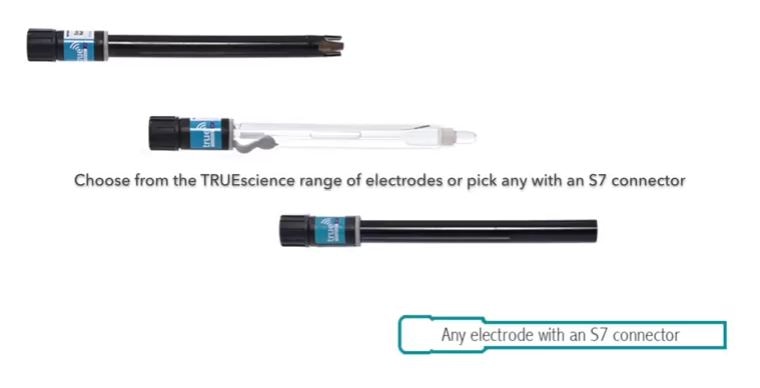 Make the right choice easily with our handy guide
It's simple to select the right electrode for your task with our handy electrode selector guide – find it here.
Want to learn more about the different types of electrodes? Our jargon busting blog has got you covered.
Can't find your sample on the guide? Just contact us and ask – with over 50 years experience in supporting pH meters in a wide range of applications we can help to recommend the right electrode for you.