The John Innes Centre in Norwich conducts independent research in the plant and biological sciences. The diverse team of researchers work to solve problems surrounding crop yields and security – from plant growth to metabolic biology and cell development.
​
At the heart of the centre is the media preparation lab, run by the Lab Support Team. They prepare litres of standard and bespoke media blends every day to keep work across the whole site going.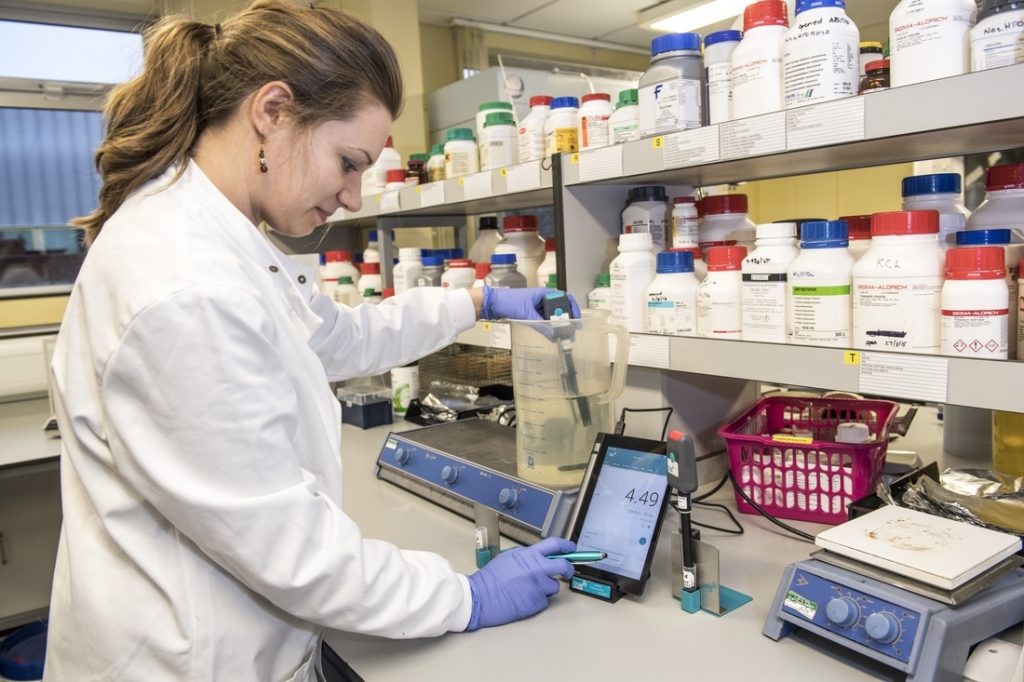 Media Preparation, with vital pH checks
"Each media blend has to be at a very specific pH. If this is wrong the growth of the plants or bacteria being studied is affected, and the work may have to be repeated" explains Sam Hicks from the Lab Support Team.
"We supply media for all of the labs across the whole site, and each batch undergoes a final pH check before it is released."

This means that the team of 16 are constantly conducting pH measurements throughout the media production process.
TRUEscience – making the pH tests simpler and faster
The media prep lab recently switched from a traditional benchtop pH meter to a TRUEscience smart pH cap system for these tests, and have been very pleased with how this has both simplified and sped up the tests.
"With meter being on an app, it is so clear and simple – the meter can almost train new people for you." said Sam, "The system is completely self-explanatory and so easy to use that the whole team is confident in performing our pH tests quickly and accurately."
Switching to the TRUEscience system has also saved the team time; "We can instantly see if the meter was recently calibrated, which saves us doubling up on work." Sam explained "And because we can have two pH caps showing on the same tablet, we can have two people working at once – we used to have a basic meter with one probe, so if the pH station was being used we just had to wait in line!"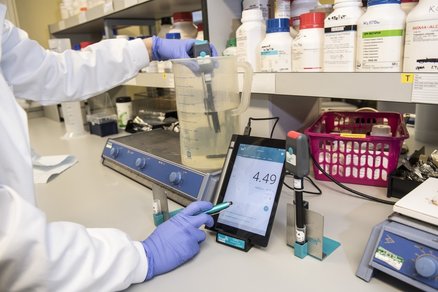 With the site expanding and growing, the workload of the media prep lab is sure to increase but the team will only need to add more pH caps and can have up to 6 caps communicating to the same tablet at once.
Since the pH readings from all 6 caps display on the same android app, the team even has the possibility to "screen cast" and display the meter on a larger TV screen or monitor, for easier visibility to the whole team from all the work stations around the lab.
​
"We've been really impressed at how easy and flexible the system is, and have already recommended it to other departments around site that need to perform pH tests" Sam added.
Find out more about…