Top Tips for dissolved oxygen measurements
As with all electrodes maintenance is key to keeping your readings stable and accurate. The TRUEscience Dissolved Oxygen probe is a galvanic sensor with a fixed membrane cap. This galvanic probe provides good performance without the problem of membrane replacement associated with polorgraphic electrodes. It offers good sensitivity and response but the sample must be stirred during readings. Take care not to introduce oxygen into the sample by over-stirring when reading.
Taking measurements
Prior to sample measurement ensure that the electrode is thoroughly rinsed with de-ionised water. It is worth performing this rinse twice given the possibility of carryover being greatest in high concentration solutions. Before taking a sample measurement it is a good idea to rinse the electrode with your sample in a separate beaker.
Picture
Using a magnetic stirrer for laboratory analysis is recommended but not essential. It is however important to ensure the solution is homogeneous and a stirrer will help to achieve this. NOTE: You must continue stirring during measurements as Oxygen is consumed at the membrane surface.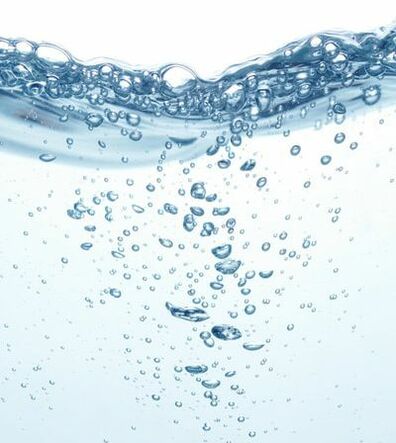 Required Solutions
Distilled or deionised water will be required to prepare Standards, for storage and to rinse the electrode between measurements.
Zero Oxygen Solution is used to carry out a calibration zero point. This will need to made fresh as they will absorb oxygen.
Short term electrode storage
Simply reattach the soaker bottle in reverse order of removal. Ensure the soaker bottle has sufficient DI water in it.
Electrode cleaning
​The TRUEscience galvanic oxygen electrode has no customer serviceable parts. Cleaning is important however, and the electrodes should be rinsed thoroughly in de-ionised water between and after measurements are made, never allow the sample to dry on the electrode. If dirt or any of the sample does dry on the membrane on the tip of the electrode it can be immersed in DI water and ultrasonically cleaned for 30 seconds.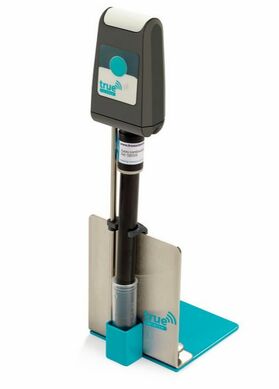 ​The TRUEscience Galvanic Dissolved Oxygen electrode offers a fast response and rugged construction ensuring that calibration and measurement are both rapid and consistent. The Galvanic DO cell is very simple in its operation and basically works as a battery which generates a voltage. This voltage is directly proportional to the Oxygen concentration which permeates through the membrane into the galvanic cell. 
​The cell comes complete and ready for operation without the need for awkward membrane installation and manual filling with hazardous solution. Bubble removal from the membrane/cell interface is not required which allows calibration to be performed quickly and easily by any operator regardless of experience.
The TRUEscience bluetooth system allows you to connect the SMART Cap and dissolved oxygen electrode to the free TRUEscience app on an Android tablet or phone to create easily sharable, enriched readings. Grab an Android device and use the TRUEscience dissolved oxygen starter kit to get started with dissolved oxygen measurement.
For more information on dissolved oxygen measurement or the TRUEscience system please get in touch with the team by calling +44 1954 233 144 or send us an email